Meg Manzano
Stylist based in Manila. Meg has styled for local publications such as L'Officiel Manila, Esquire, Inquirer RED, Preview, Southern Living, and Preen. Her work ranges from print and digital content to television commercials working with and for folk such as Kim Jones, Jericho Rosales, brands such as Rustan's, Tali Handmade, Creamsilk, Charriol, Havaianas, Alabang Town Center, and Stores Specialists Inc. Occasionally she writes for the Friday paper of Philippine Daily Inquirer's fashion and beauty section where she profiles different creatives and their personal style.
On days there aren't any shoots scheduled, Meg is able to continue her little of dance discovery with the art of photography as she "moonlights" (or more appropriately, volunteers) for a New York-based non-profit, Waves for Water. Acting as a clean water courier for the local office of Waves for Water, Meg shoots the NGO's implementations around the Philippines. It is during these trips that she encounters the extremes: unthinkable poverty and incredibly well-fed puppies, warmest hospitality in spite of loss, the happiest of hopes, and perhaps the best kind of instant pancit canton.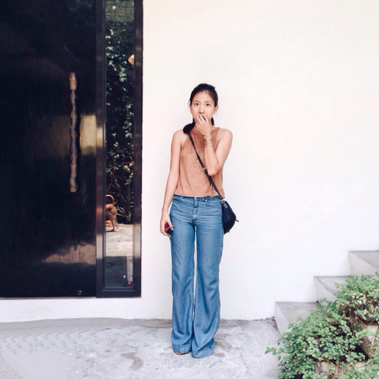 "For stylist and fashion journalist Meg Manzano, who gave up law school after an inspiring internship with Rogue magazine, she learned the foundations of styling and the science of handling yourself as a player in the industry from LA Consing-Lopez and Ria Prieto."

excerpt from L'Officiel Manila's online article, "All Bull Clips, No Bull Shit"